Company
Norberto Pools was established in the early 1980's by Norberto Herdeiro. With 10 years of experience building pools overseas, Norberto returned to his birthplace of Stª Barbara de Nexe in the Algarve to continue the trade that he so enjoyed.
The tradition of quality pool construction has always been very important to Norberto and he felt that it was indispensable to pass this art form on to his sons. His passion and knowledge of his trade has resulted in numerous friendships with past and repeat customers.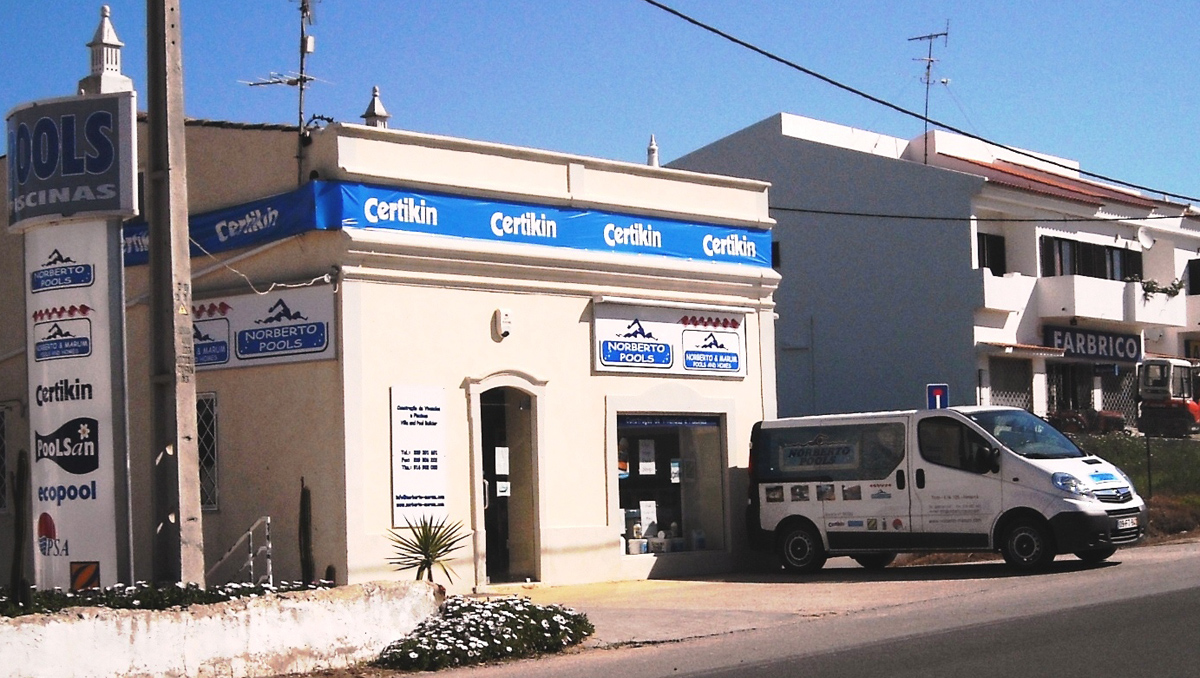 With the passing years, the pool construction expanded into construction of homes, maintenance and repairs. The addition of Jorge Marum to the family run business has brought new ideas to the company's old-fashioned values. His 20+ years of experience in the USA and Portugal in the construction field as well as his close bond to Norberto and his family has given the company hope for continued success in the years to come.
Throughout the years, word-of-mouth advertising has been the backbone of Norberto's prosperity. Norberto and Jorge look forward to providing you with the same valued quality of service that has become expected of them.
From our family to yours,
welcome!